Interior Renovations
Top Rated Local® Contractor
Does your interior need a refresh or a makeover? John J Contracting is here to help. Perhaps your curtains have started to fade or your furniture is beginning to creak. Or maybe that "ultra-fashionable" makeover of a few decades past is starting to show its age. Either way, John J Contracting subscribes to the timeless maxim that while interior fashions might come and go out of style, true interior style never goes out of fashion, and we've got many terrific solutions to bring out the timeless interior beauty of your home.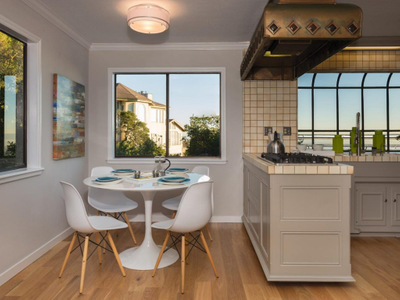 When You Should Hire an Interior Renovator
If you've ever considered doing your own DIY interior work, you've probably watched your fair share of interior decoration shows. Watching transformations left you, like many others, thinking "Hey, I can do that." But interior renovation work is much harder than it looks. More than just the carpentry skills that are required, there are also safety and code requirements your work has to meet. For these reasons, and many more, it's important to hire a professional interior renovator and general contractor for your next project.
Really, any time you consider starting a major renovation in your home or business, it's always in your best interest to hire a professional. The fact is, if you lack the skills, experience, and equipment to properly make changes to your building, you'll hurt the value of your building. No amount of decorating or touch up paint can hide sloppy work.
You might have a particular vision for your home or business. But if you find that your ideas are quickly outpacing your abilities, working with a professional contractor can help you bring that vision to life. Our team of contractors and carpenters can quickly, and effectively, complete your renovations. Not only does our work elevate the value of your property, but we can help you refine your ideas, and account for complications you might not have considered.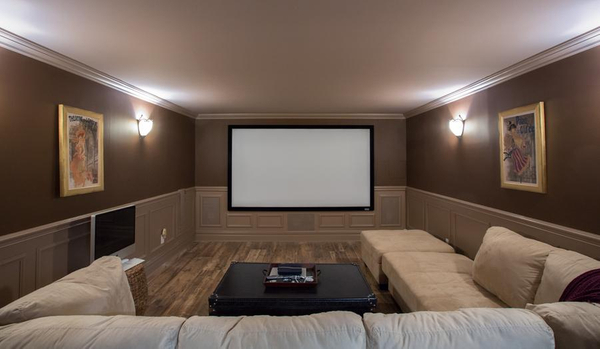 Why Not Use an Interior Designer?
The fact is, anyone can perform their own interior decorating or designing to a certain degree. Shifting furniture around, updating paint colors, or finding a rug that really ties the room together feels pretty natural for most folks. But interior designers are really there to help you plan how to use a space as it currently exists. If you're not content with the actual design of the room itself, it's time to call a professional renovator.
For those looking to just freshen up a space, an interior designer is a great choice. They'll help you choose finishes, materials, and patterns that are in keeping with current trends. Designers often work with renovators like us to then help you set up and install those new materials and design choices. In our case, we're happy to help you with this process as soon as you call us.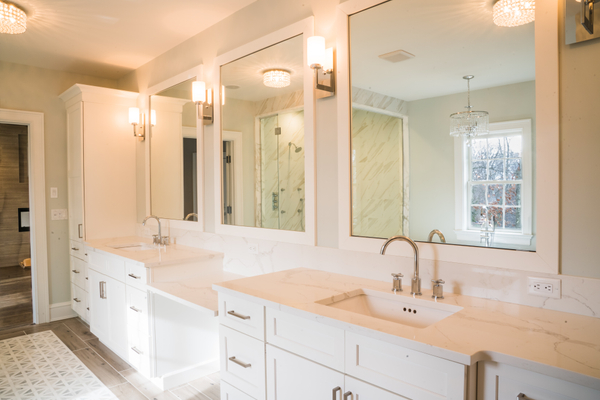 The Most Common Interior Renovations in Long Island
When it comes to renovating your home and workspaces, the only limit is your imagination. But if you're looking for some ideas of where to start, here are some of the most popular interior renovations that our contractors work on.
Everyone loves spending time in their kitchen, so why not create a space that you just won't want to leave? Our team of home improvement contractors can help you create kitchen spaces that are comfortable, practical, and inviting.
When your bathroom is renovated with your needs in mind, you'll find that it's a space you love to use. Transform your bathroom with new showers, tubs, and other fixtures, as well as luxury additions like vanities, storage, and more.
Room Additions and Expansions
Don't let the current constraints of your rooms limit your creative thinking. Our renovators can help you expand a room by securely removing walls, or change the flow of a space by adding them. We're happy to add additions to your home or expand rooms any way you wish.
John J Contracting Serves Home and Business Owners in Long Island
We're happy to work with home and business owners in the Long Island area. With decades of experience and a commitment to quality craftsmanship, you simply won't find a better group of general contractors.
WE BRING YOU THE LOOK YOU WANT
Is your indoor staircase looking old and rickety? Have your kitchen cabinets lost their luster? Perhaps some tiles on your kitchen counter are missing, or the carpet is looking worn and torn. What are you waiting for? Call the renovating team at John J Contracting. We can advise you on the best interior renovation solutions as well as follow your own designs if you have them. Whatever you choose, know that throughout your project, we'll work in close collaboration with you to ensure that you're getting complete satisfaction from our work.
GIVING A NEW FEEL TO YOUR INTERIORS
No one likes to live in a place that seems to be crumbling a little more with every passing day. Not only is this decay aesthetically unpleasant; interior neglect can pose an unnecessary hazard for those living in such a place. That's why interior renovations become a must after a few years. Interior renovations let you up the ante when it comes to your safety and comfort. So trust us to remove all that's broken and unusable and replace it with something much better.
What do we offer?
John J Contracting's experienced team of interior renovators brings you the latest techniques in home renovation and remodeling. Contact Us to Get Started