Home Remodeling
Top Rated Local® Contractor
A decade ago, when you first built your home, it may have been the most elegant home in your Long Island neighborhood. Today, however, dozens of new homes have likely been built around it, and suddenly yours starts looking a bit outdated. Don't worry — John J Contracting has the right solution for you. We provide the home remodeling solutions you need to breathe new life into your home.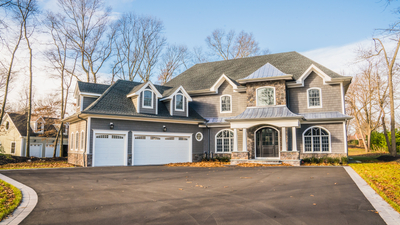 Complete Home Renovations
There are lots of reasons to completely renovate your home. Maybe you're ready for a new look, perhaps it's time to update your fixtures and utilities, or it could be that you're preparing the home for the market. Whatever your reason, make sure you trust John J Contracting to manage the renovation process for you. Thanks to our decades of experience and skill, we can help you change the layout of your home to better fit your needs and interests. No matter the scale of your renovation, doing it on your own can be challenging. Our team of general contractors can help you with every step of the process, ensuring the final results exceed your expectations.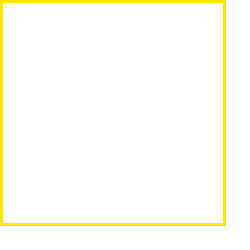 Master Bedroom & Suite Remodeling
Updating and remodeling your master bedroom or suite is a great way to enhance the appearance, layout, and comfort of these spaces. A remodel can be as simple as fresh paint and new carpet, or it can be as involved as installing a walk-in closet, connecting a master bathroom, and expanding the living space. Remodeling the master bedroom or suite is also a great chance to rethink the decor of the space. Not only does a remodel make the space more inviting, but it also makes it more attractive to potential homebuyers — remodeling the master bedroom has a great return on investment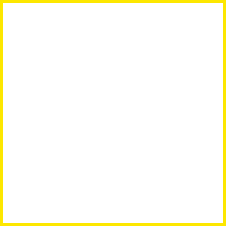 Basement Remodeling
There's no need to live with that cold, dark, unfinished basement any longer. We believe that your basement can be one of the most beloved spaces in your home. When you take advantage of our home improvement and remodeling services, we can make this into an inviting and comfortable space, that's also practical. You'll be able to host friends and family, while still having plenty of space to store your belongings. John J Contracting is experienced in finishing basements, installing bedrooms, living rooms, kitchens, and even additions. Work with us to create in-home gyms, game rooms, or bars that bring your creative visions to life.

Living Room Remodeling
What makes a living room so inviting? Is it the comfy couches? The big TV? It's more than just what's in the room that makes it nice to spend time in — it's the design of the room itself. A living room remodel is your chance to reorganize the layout of the space and even your home. We've worked with countless clients in helping them expand or enclose their living room, helping them create spaces that are cozy, or open and easy to move through. While you're working with our home remodeling contractors, we can help you make stylistic choices about your living room, selecting new wall colors, decor, and flooring options.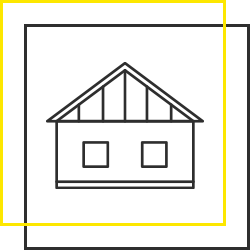 Second-Floor Additions
When you can't build out, it's time to build up. A second story addition to your home in Long Island is a great way to increase the size of your home without expanding its footprint. While these projects are popular, they are one of the most ambitious home remodeling projects you can undertake. The scale of your second-floor addition necessitates the seasoned skill and experience of a team of contractors like us. In addition to helping you design, fabricate, and finish your second-floor addition, we'll also work within local zoning laws so you don't have to deal with any legal headaches.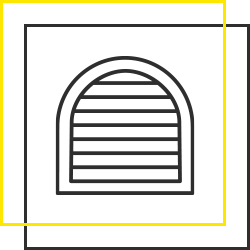 Dormers and Window Extensions
When you're thinking about remodeling your attic spaces into livable areas, the addition of a dormer or other window extension is a great option. These additions add more usable square footage to your attic and loft spaces. When adding dormers to the roof of your home, it's important to make sure they match the lines and style of your roof. At John J Contracting, we'll leverage our more than two decades of experience to help add dormers and other window extensions that enhance the appearance of your home and make your attic spaces more useful.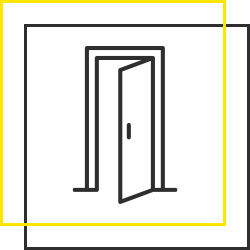 Windows, Doors, and Siding
When it comes to a major, or even minor, remodeling project, one of the first things that are forgotten are windows, doors, and siding. These parts of our homes often "just work" without issue, so we don't consider replacing them all that often. But if you own an older home, or are just looking for a subtle way to add visual intrigue to your home, replacing these features is an excellent remodeling project. New windows, doors, and siding can improve the energy efficiency of your home, lowering your utility bills and increasing your comfort levels.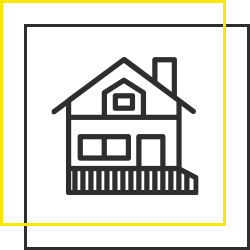 Major Interior & Exterior Renovations
In some cases, you might need to do more to your home than simply refresh the interior and exterior paint. For those moments where you want to completely renovate the interior and exterior of your home, you can trust John J Contracting to be there for you. We can help reside your home, reshape the layout of the interior, add or subtract rooms, and reorganize the shape of the home. We're also ready to help with features like garages, driveways, and outdoor spaces. Our team pairs with contractors, subcontractors, and city officials to make your home renovation projects go smoothly.
Long Island's Top Rated Local® Home Improvement Contractors
Here at John J Contracting, our team relies on their years of experience, attention to detail, and commitment to customer experience to offer the finest home improvement services in Long Island. When you are in need of a talented team of contractors, whether it's for a quick fix or major remodel, we'll be ready with a free quote, fast turnaround times, and friendly, professional service. Our team is here to draw up the perfect home remodeling plan for you. Tell us about your project!
Contact Us to Get Started