Commercial contractors in long island
Top Rated Local® Contractor
New Construction & Commercial Remodeling
John J Contracting offers exceptional commercial new construction and remodeling services on Long Island. Our commercial services run the gamut, from building your office from the ground up to remodeling an entire interior floor. We understand that time is money in business, so we do everything we can (barring Mother Nature and such) to finish our project on-time and on-budget. We handle everything from start to finish, ensuring that the hiccups along the way are handled professionally and promptly. While delays happen, we plan according, and our commercial construction company has got all your needs covered. Expect an innovative, progressive, or classic design to suit your taste. Reach out to our team today for a free estimate!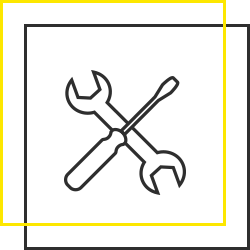 New Construction
There are things more exciting than building a new commercial space from the ground up. John J Contracting is happy to accept bids on new construction projects, as well as helping to get new construction projects started. As experienced commercial contractors, we can assist with the planning processes, from initial vision and designs to permitting and other legal processes.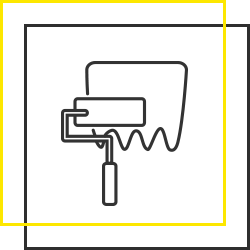 Interior And Exterior Renovations And Finishing
Whether you're completely reimagining your commercial space, or simply updating it with the latest in amenities, we're here to help.
Creating an inviting interior can be challenging if you don't work with the right contractor. Fortunately, we bring the same attention to detail and experience from our residential renovations to your commercial interior renovations. From drywall to window treatments, we can completely transform your interior spaces. We're also happy to help you make distinct style choices, like lighting fixtures, colors, and even layouts.
The exterior of your business is as effective an add as anything you put on a flyer. Exteriors that are warm and welcome naturally draw new customers and invite existing customers back. Ensure that the appearance of your business matches the great products and services you offer inside and let us manage your exterior renovations.
Long Island's Top Rated Local® Commercial Construction Management Company
There's a lot that goes into any commercial construction project. From collaborating with contractors, sub-contractors, architects, and even the city determining who needs what and when can be challenging at best, and downright impossible at worst.
That's why John J Contracting helps manage the entire project for you. We'll coordinate with all of the parties and stakeholders involved in the project, source materials and supplies, and even lead the construction itself. Why Choose John J Contracting?
When it comes to choosing a commercial contractor, don't leave it to chance. From initial designs to placing the final nail, John J Contracting understands everything that goes into engineering, design, and construction. We've worked with a variety of different business types, which means we know exactly what you need out of a building to help your business succeed.
With more than 20 years of construction experience, we're not just a construction firm, we're an institution within the Long Island community. The John J Contracting team is staffed by skilled and experienced artisans, craftsmen, and managers. We put your interests first and provide all of our services with a smile.
Once you've partnered with John J Contracting, you can rest easy knowing that our team is handling every aspect of the commercial construction project for you. Contact us today to schedule a consultation and to find out more about how we can help you!
Contact Us to Get Started