Bathroom Remodeling
Top Rated Local® Contractor
Did you know the average person spends nearly two hours a week in the bathroom? Whether it's for self-care, or just to relax, we all spend a lot of time in our bathrooms. But if you're counting down the seconds until you can get out of your bathroom, it's probably a good sign that the space is in need of a remodel. At John J Contracting, one of our areas of specialty is in bathroom improvements and remodels. Create a space that you'll love spending time in and contact us today for a free quote!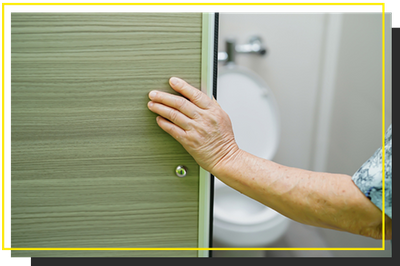 Is it Time to Remodel Your Bathroom?
When we first meet with our clients, one of the first things they often ask us is, "Does my bathroom need a makeover?" For most of us, our bathrooms seem to meet our needs until something breaks, or is starting to show its age. So what are the signs that your bathroom is in need of a new look?
Of course, the first and most obvious sign is that you're even asking that question at all. Whether you realize it or not, your current bathroom isn't meeting your needs or tastes anymore. It could be that the decor is a little worn out, or that the fixtures aren't working as well as they used to. There could be obvious signs of damage, like leaky pipes, cracked tiles, and mold behind backsplashes. That doesn't mean you should ignore the less obvious signs, however. Your bathroom might feel cramped, or you might be struggling to find storage space for essential items such as towels, cleaning products, and hygiene products.
When your needs change, your bathroom should change with it. That's why it's important to work with a home improvement contractor in Long Island in order to make your next bathroom remodeling project the best one yet.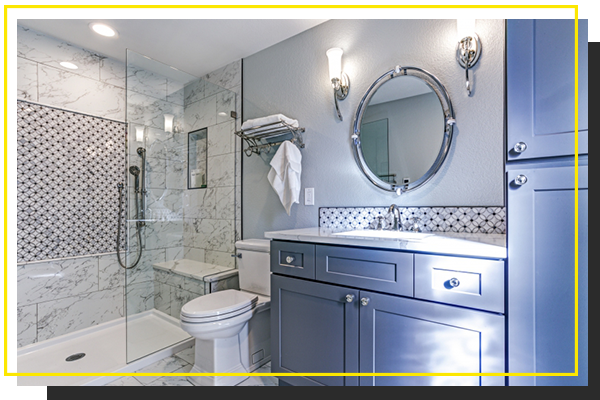 Why You Benefit from a Remodeled Bathroom
Everyone has their own reasons for wanting to remodel their bathroom. It could be to refresh the space, make it more practical, or even make it more luxurious. No matter the reason, you get what you put into a bathroom remodel project, and there are lots of great benefits from investing in your bathroom.
For instance, the bathroom has one of the highest returns on investments when you remodel it. Some suggest that a bathroom remodel can fetch you up to a 102% return when you sell your home. Even just replacing the tub, sink, tile, and toilet can help improve the value of your home. Of course, long-term benefits are nice, but a bathroom remodel can also net you short-term benefits too. Updated fixtures utilize less water, saving you money on your utilities. Updating leaky faucets and pipes also cuts back on wasted water, which is kinder on your wallet and the environment.
A remodeled bathroom also does a better job of meeting your needs. Rather than living with a cluttered bathroom space that distracts you from your daily routines, a renovation project can create a bathroom that has better, more discreet storage options. You can add new fixtures and features that make your bathroom feel more like a private retreat. With updated shower walls, more attractive sinks, and stylish vanities, you'll find that you give yourself a little more time to get ready if only to enjoy your beautiful new space.
Of course, if you're considering an ambitious bathroom remodel, there's more to it than simply picking out a new low-flow toilet. If you're imagining a project that significantly expands the footprint of the room and changes the plumbing and electric work of the house, you'll need to complete a building permit. In cases like these, our contractors can help you complete the permitting process.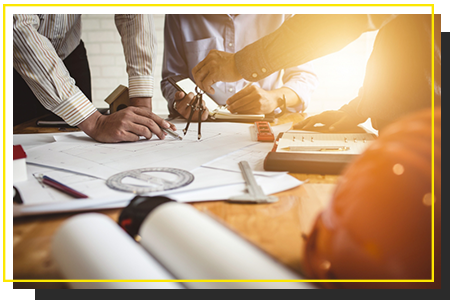 Hire the Right Contractor to Remodel Your Bathroom
We've all thought about remodeling a bathroom on our own. After all, how hard can it be to swap out a few fixtures and put in a new vanity?
Much harder than you might imagine.
If you're swapping out a few faucets or putting up a new coat of paint, you're good to go it alone. But when you start considering extensions, new plumbing, new fixtures, and new electrical work, it's time to call in the professionals.
Working with a professional contractor to revitalize your bathroom is a good idea for a lot of reasons. It's important to consider how long a total renovation can take. If you're just working on this project on nights and weekends, you might be without a usable bathroom for months. Thanks to our experience and work teams, we can transform your bathroom in just weeks.
Reach Out to Long Island's Top Rated Local® Contractor Today
Have you considered getting your bathroom renovated? Your bathroom can be made to be as appealing as the rest of your home. Our team of expert bathroom remodelers will help you make the most of the space you have and transform it into something practical, modern, user-friendly, comfortable and elegant for the whole family. We'll design your bathroom as you imagined it; whether it's your own design or one you saw in a magazine. Get started today by contacting your trusted team of contractors in Long Island — John J Contracting.
Contact Us to Get Started